Get the Latest Updates from Saxophonist Shannon Kennedy
Get It's Only Love Signed for a Limited Time
Jan 12, 2015 // by admin
A signed copy of our latest single, "It's Only Love" is available for a limited time through the Skytown Records site. Learn more here.

Check out the limited edition cd here.
Featured on Soul Tracks
Jan 10, 2015 // by admin
Just a quick update to let you know that our new single "It's Only Love" was featured on Soul Tracks' First Listen today. We're really excited about and thankful for all of the support our new project has been receiving. Thank you so much! XOXO - Shannon

Check out the feature on Soul Tracks here.
It's Only Love
Jan 05, 2015 // by admin
U-Nam and I released our new single "It's Only Love" today as Groove LTD.

You can check out our official music video above and get the new single on either iTunes or Amazon.

We hope you enjoy our new release! Please request it at your favorite smooth jazz station starting next week!

Get the Song.
Groove Ltd.
Dec 29, 2014 // by admin
I just wanted to give you a quick update on a new project. You can check out our Facebook page and if you feel so inclined, click "like" to get some exciting updates real soon! Check it out here.
Get Shannon's Best of Album Free Today Only!
Dec 15, 2014 // by admin
As part of the 12 deals of Christmas over at Teen Jazz you can get Shannon's Best of Album for free. This offer expires Dec 16, 2014 10am PST so don't miss out. Get it here.
12 Deals of Christmas
Dec 11, 2014 // by admin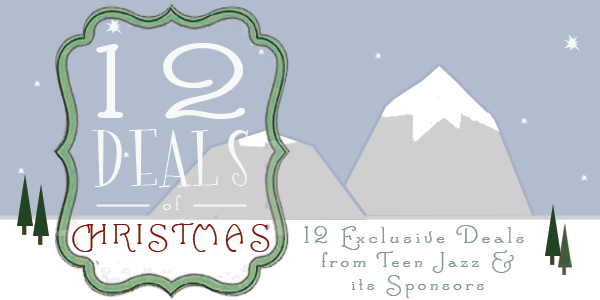 Over the next two weeks we're hosting a 12 Deals of Christmas promotion over at Teen Jazz. Over a period of 12 days we are going to offer 12 different deals for 24 hours. We've already hosted a few great promotions including those from Kenkase Reedcases, Vibrato Saxophones, and Skytown Records. Today we're offering 10% off Claude Lakey Products and tomorrow we'll announce at 10AM PST over on Teen Jazz. Check it out!
Shannon Kennedy's Interview with BG France
Nov 19, 2014 // by admin

BG & Friends -
Franck Bichon- President of BG France - talks to SHANNON KENNEDY

Creating an accomplished reputation in an ever-expanding array of musical genres, Shannon Kennedy is recognized as an extraordinarily multi-faceted artist, composer, producer, performer, recording artist and music instructor. By maintaining diversity as a performer and composer, she has developed an exciting and constantly evolving career in contemporary music. Check out Shannon Kennedy's interview with endorser BG France in French and English.
Le Printemps is #4 on Noisetrade
Nov 12, 2014 // by admin

Shannon Kennedy's EP "Le Printemps" is #4 on Noisetrade's Top Downloads.
Back in the Studio
Oct 14, 2014 // by admin
Just a quick note to tell you I'm back in the studio recording a new album! I'm really excited about the new project and cannot wait to share it with you! Check back for more updates about the project soon.
U-Nam Releases "C'est Le Funk"
Sep 10, 2014 // by admin
Over the last few months I've had the opportunity to work with U-Nam on his latest album, "C'est Le Funk." On the various tracks I can be heard on sax, flute and vocals. It's a great mix of original music from U-Nam and some covers. It officially releases September 15, but you can listen and get the digital version now on Amazon. Check it out.
7 Days Left of the Teen Jazz Anniversary Giveaway
Sep 02, 2014 // by admin

We're hosting an epic giveaway and scavenger hunt over at Teen Jazz until September 9, 2014. Enter for the chance to win prizes from our sponsors (D'Addario Woodwinds, BG France, Kenkase Music, Teen Jazz, and more). Find out more here and get the clues here.
New Performance at Hamilton Oaks Winery
Aug 18, 2014 // by admin
This Saturday at Hamilton Oaks Winery
JUL 16, 2014 // by admin
"Best of 2" Available Online for A Limited Time
JUL 08, 2014 // by admin
Hello Dear Friends!
I just wanted to let you know that "Best of 2," a collaboration between U-Nam and I, is available online for a short time! This is a limited edition album that will only be available until we run out of copies, so be sure to get yours! Pick up your signed copy here.
Screenshots from Jimmy Kimmel Live
JUN 23, 2014 // by admin
Click the above photo for more images from the Jimmy Kimmel Live performance.
Shannon's Research used in Newly Published Book
JUN 18, 2014 // by admin
While a student at Queen's University Belfast, Shannon Kennedy researched music in Irish Mythology. Her work was referenced in a book recently published by Martin Dowling. Check out Traditional Music and Irish Society: Historical Perspectives (Ashgate Popular and Folk Music Series)
by Martin Dowling.

You can read more about Shannon's accomplishments such as this here.
New Photos from Spaghettini's
JUN 11, 2014 // by admin
Mikey and Jack Cohen took some fantastic shots at our show at Spaghettini's in Seal Beach this past weekend. You can check out the new gallery here.

A huge thank you to everyone who made it out to see us!
Shannon Plays Bari Sax with Mø on Jimmy Kimmel Live!
JUN 03, 2014 // by admin
Win a Pair of Tickets to our CD Release Party at Spaghettini's
MAY 20, 2014 // by admin
Photos from WYJF 2014 Are Up!
MAY 13, 2014 // by admin


RMi Photography took beautiful photos of our performance at the 2014 World Youth Jazz Fest and we've posted a few of the images. You can check out the photos of Shannon and U-Nam here.


Click here to read more news about Shannon Kennedy and her music